There is  a lot happening in technology in 2016.Not only that My fit bit just tells me today that  I just walked the entire length of Italy. Wohoo!!  Coming back to the point 2016 has started with gusto, and the invites have started pouring in and so has the Australian Technology Events – which are lined up for 2016.
Today I will miss an awesome event – "The launch of the ASUS ROG Gaming House" – Thanks Amber King for the invite
What's it about ?
At this event , i would have the chance to talk to Legacy eSports' League of Legends team and check out the new ASUS GX700.Cool
You also get to
| Meet the Players | View the Gaming House | Speak With The Casters |

| Review the latest products from ASUS ROG |
When :
ASUS ROG Gaming House

Thursday 4th February, 10am – 12pm
You can check more ASUS gaming laptops and rigs here
Singapore Technology Event – CANJAM
CanJam Global brings cutting-edge headphone and personal audio expo to Singapore
What is canjam?
CanJam Singapore 2016 will showcase the latest in headphone and personal audio technology with over 80 exhibitors in 1,200 sq. meters of event space, as well as feature product demonstrations, educational seminars, and an interactive prize giveaway.
Visitors can expect to experience new product introductions from leading brands
CanJam Global is kicking off 2016 with its first show in Asia at the Pan Pacific Hotel in Singapore on 20 – 21 February 2016.
Coming back to my fit bit  achievements – Here is what my fit bit email tells me today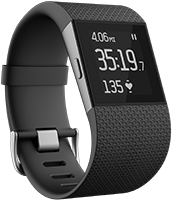 Salute!
You've earned the Italy badge
By walking 1,184 kilometres—the entire length of Italy—you've stepped your way to another lifetime badge. That's a colossal achievement!
So i am off to a good start in 2016 .I suppose i will see yall at future events ,until then good luck !