At one point in time, there seemed to be a clear distinction between smartphones and tablets: the former was your go-to device for calling, texting, and checking email, while the latter was used for recreational purposes like gaming and video steaming. However, as more tablets begin to offer calling capabilities, the line between the two devices has become somewhat blurred. Let's take a look at what improved calling capabilities mean for the future of tablets:
Could a Tablet Replace Your Primary Phone?
Whereas users once had to download apps like Skype and Viber to make VoIP and video calls on their tablets, the next generation of tablets is equipped with all the features you need to turn it into your primary phone. The new Nexus tablet comes with the option of 4G LTE connectivity, as does the new Samsung Galaxy Tab and Galaxy Note devices. The new ASUS Fonepad incorporates full 3G-phone functionality so that users have fast, reliable coverage whenever they want to make a call.
For those who think that a tablet is too large to make phone calls with comfortably, consider this: you don't have to hold the tablet up to your ear to make a call. Instead, you can take advantage of in-line mic headphones or a Bluetooth headset, thereby eliminating concern over the awkward sizing of tablet devices.
Phone, Tablet, or Phablet?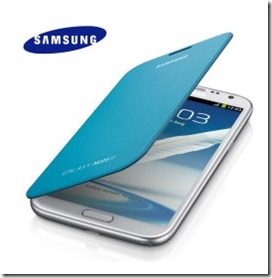 In reality, tablets aren't that much larger than top-of-the-line smartphones. After all, the latest trend in smartphones is to make larger displays that are better for browsing, viewing, and gaming. You need look no further than the HTC One or the Samsung Galaxy S4 handsets for examples of this point. The HTC One measures a whopping 137.4mm (5.41"), while the Samsung Galaxy S4 measures 136.7mm (5.38"). Needless to say, it's a struggle for the average person to fit either one of these devices in the palm of their hand.
By contrast, tablets are more compact than ever. The Samsung Galaxy Note 3 comes in a 151.2mm (5.9") model, while the Asus FonePad is offered in a slightly larger size—152.4mm (6"). The Samsung Galaxy Tab, Nexus 7, and Asus FonePad all come in 177.8mm (7") models as well. In fact, the differences between smartphones and tablets are so indistinguishable these days that some of these smaller tablets with phone capabilities are actually being referred to as phone tablets, or "phablets."
Smartphones and Tablets Go Head to Head
Whether you decide to invest in one of the new phone tablets or stick with a more traditional mobile device like the BlackBerry Z10 or iPhone 5s, one thing is clear: by offering more functionality, tablets are fighting back against smartphones for control of the global market share. But tablet makers have a lot of catching up to do. According to statistics from Tech Crunch, smartphones accounted for 60.1% of the global market share in 2012, while tablets accounted for just 10.7%. It is worth noting that while tablets control only a small portion of the market, sales of these devices grew 78.4% year-on-year in 2012, and are forecasted to grow a whopping 109.9% through 2017, surpassing both desktop and portable PCs in market share. Test out the next generation of tablets to see what everyone is talking about.