Updated  25 November 2015 : In previous years, Black friday and cyber Monday was not as big in Australia and it still not really a biggie! Australian retailers and their customers have remained largely ignorant of the biggest online US shopping bonanza on Black Friday / cyber Monday .
[Some links on this post – have not been updated with most recent discount  offers , but it will still take you to the vendor website which offer the latest black friday + Cyber monday deals for 2015 )
However Australians have not had to miss out on big bargains available to US customers in Black Friday online sales with a huge number of them shopping online, they bargains are pretty much there for all to grab and if you're looking for SEO and blog related bargains, you sure are in luck.
For those seeking shipping with deals
Luckily for Australians, a lot of those US stores also ship here, which means Aussies can take part in the shopping mania.
Offers are for a very limited time — some of them end at the end of Black Friday (Saturday 7pm AEDT), while others run for the whole weekend. And then there's Cyber Monday next week (Tuesday Australian time).
Deals for Bloggers /Online marketers
AS most products that bloggers and online marketers seek are digital products, it becomes easy to snag a nice bargain if it Hosting, Domains, SEO TOOLS, WordPress Themes and downloadable software or Ebooks. Online retailers don't mind passing on the savings be is USA or Australia as there is no shipping involved.
I was a bit disappointed not finding any deals for Envato ( theme forrest black friday deals ) and also nothing for mail chimp which I would gladly spend money for . However, they were plenty other that I availed off.
I am signed up with quite a few online platforms supporting my blogging like Hosting companies ( Bluehost , Hostgator , Hostmonster ), wordpress themes providers ( elegant themes , solostream themes , and WP Zoom themes), Software for blogs (Max CDN and more) which I use and I will list below.
So Here are some of the POPULAR Deals for Black Friday (updated to Cyber Monday )
[These deals are a for a limited time only during the BLACK FRIDAY /CYBER Monday period – please check availability on the deal pages]
The biggest discounts for Australians and bloggers like me on Black Friday are things like software, wordpress themes and web hosting, you can lock in saving ranging s from anywhere between 50% to 75% irrespective of which country you are from.
Domain Registration Deals 2015
Godaddy.com 2015 Deals 
You can get $0.99 domains
Grab a domain while it's cheap from go daddy the top domain registrar on the internet.You c an also get $1 hosting  + 1 Free domain by following this link.
—————————————————————————————————————-
Webhosting for blogs and websites in 2015
Bluehost Hosting
Bluehost is a reliable hosting service for websites and blogs, they've been around for a while, and they've got a 24-hour customer service. Click on affiliate banner above to get the deal( its $3.25 a month special deal  for wordpress hosting)
Bluehost cyber monday deals
Cyber Monday has special deals being offered with  shared hosting package at lowest ever price ever @ $2.95/month. That means you will be paying only $35.4 for one year of unlimited premium hosting for WordPress.
Cyber Monday starts at 12:01 am EST and ends 11:59 PST. The pricing is below.
Starter:
36 months: $2.95
24 months: $3.95
12 months: $4.95
Plus:
36 months: $5.25
24 months: $6.95
12 months: $7.95
Pro:
36 months: $13.25
24 months: $15.95
12 months: $18.95
Hostgator Hosting
Hostgator has some amazing discounts of 2015 !! They are doing promotions ALL weekend long (Friday through Monday).
HostGator provides every customer with the necessary tools to get a fully-functional website up and running as quickly as possible.They have a  partnership with Weebly, providing an incredibly convenient drag-and-drop website builder,and with their QuickInstall application installer, you can have an amazing website online in no time!
Hostgator is kicking off Black Friday in style ongoing sales through this weekend.  This will run from 12 AM central to 1AM Central, November 29th. [ coupon code : dg25percentoff]
Take advantage of the best savings of the year, but only for 1 Hour starting at 3 AM CST today, November 28th. This Flash Sale won't last long, so head to HostGator.com now to save 80%*! Use coupon code SATFLASH1
Plus 50% Off Marketing, Design, PPC And More!
Managed Marketing and Design services are now up to 50% off for new and existing customers
Hostmonster
HostMonster has confirmed a few of the offers it will be running:
Shared web hosting from $3.95/mo
The entire Mojo Marketplace theme bundle for just $29
50% off selected domains
The Black Friday sale begins at 12am on November 27th and ends midnight on Cyber Monday.
Enjoy  HostMonster unlimited web hosting as low as $3.95 per month instead of the regular price of $6.99/month with this HostMonster Black Friday 2013 sale..
Click banner above to see if you qualify for the hosting 2015 and MOJO deals.
I use  Hostmonster , blue-host and hostgator hosting  for my different blogs .  This blog runs on hostmonster. You can also click here to sign up with my hosting provider hostmonster.com [ Get Hostmonster Deal Here   Coupon: Gimmemore ]
————————————————————————————————————
2015 WordPress themes for blogs
If you got a domain and webhosting you are pretty much all equipped  to get your website all up and running, but you need good wordpress themes for your blog or website to have that look.
I am a member of all these theme providers below and I have used all of them on my different websites
Elegant themes
This has been one of my all time favourites in word press theme providers  for 3 reasons.
The most amazing prize for a quality theme provider –  One price for 80+ themes
Different types of themes, shop theme , portfolio theme, news theme they got it all
Small them file sizes in spite of the top quality means super fast theme loading times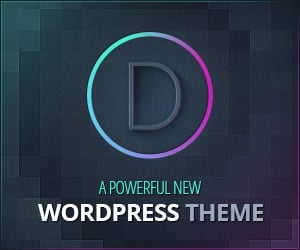 They don't need to provide a discount code as such because its a everyday discount at elegant themes with them already having  lowest pricesfor wordpress themes bundle on the internet , how ever they also  are getting into the crazy discounts promotion for 2015  and here it is . Get it here
Tthis year they are pulling out all the stops with biggest discount of all time! Today they are offering 25% off all new memberships and account upgrades! If you sign up with the discount, you also get to keep that discount for life!
This is an especially great time to grab yourself a Lifetime Membership or Lifetime Account Upgrade (our highest discount on Lifetime accounts was previously 10%, so we are more than doubling that for the next couple days).
If you are a customer on our Personal Plan, today you can upgrade for only $15 and get access to newly released Divi Builder Plugin. If you have been thinking about upgrading to a Lifetime Account, you can save up to $58 if you upgrade today
This deal ends soon
Wpzoom themes
WP Zoom themes – They got a nice set of professional news  and magazine themes in addition to blog and portfolio themes which are designed different from the elegant themes look – I've purchased the$9/mo -$199 SIGN-UP FEE membership option, but there are other –See pricing options
Solostream themes wordpress themes
WP VISUAL THEME
WP BLOSSOM THEME WP-Blossom
My this blog uses the solostream clear template – Truly SEO optimised and nicely structured blog. This word press theme compares to ( other theme providers like thesis and studio press which are  $75 to 200 range ). Its a  premium blog theme with excellent AdSense advertising options inbuilt which you can use for affiliate/advertising links as well which is not available inbuilt in some other premium themes.
Theme forest word press themes
You can grab great wordpress themes from as low as $3 from themeforest or the envato marketplace for themes ( click here ) and you can also access their vast collection of wordpress plugins over here . Currently no deals available
———————————————————————————————————
Gadgets deals for 2013
Who doesn't like a gadget, it's the generation of smart everything – if you are a busy person and on the move you will need to be connected all the time. Below are some deals to keep you in touch with your inner gadget geek.
Cybermonday and Blackfriday is one of the biggest unites states online sales events in the year, it attracted more than 10 million shoppers and $1.25 billion in sales last year in 2012and even higher in 2013 and growing.
The big Guns of the internet Amazon, DELL , Best Buy..
Yes the big guns like amazon and Best buy will always take part in such amazing days to flog their wares with some sweet deals, why not take advantage of it check out deals from the big guns below
AVG Technologies
40% OFF: Black Friday Deal AVG ANTI Virus
BIG COMMERCE – Open an online shop with success
BING Advertising for your business
SEMRUSH DEAL for 2015
SEMRUSH is one of the smartest and an award-winning SEO tool. This is perfect for an individual blogger, for agencies or for large SEO companies to take care of all their SEO need
As Google has started blocking showing some referral data the value of using these 3rd party tools has increased.
SEM Rush Pro costs $79 per month (or $69 if you sign up recurring), so this free trial is worth about $35 to $40.
Take advantage of SEMRush's free 2-week trial today.
Do you know, how much your competitors spend on AdWords? SEMrush.com will tell you!
Set up a free account on their website & enter the promo code Linked above.
Amazon Shipping Rates and Times to Australia
This page details information on shipping to Australia. Please refer to the links below for more information.
· Standard Shipping Rate Chart
· Expedited Shipping Rate Chart
· Priority Courier Shipping Rate Chart
· Surcharge Chart for Heavy or Bulky Media
· International Shipping Policies
AMAZON Black Friday /Cyber Monday Deals
Check out some Current deals here from amazon –> Amazon black friday deals
Black Friday is held annually on the Friday after Thanksgiving, so it will land on Friday November 29 this year. There is also Cyber Monday on the Monday following Black Friday.
——————————————————————————————————-
Shipping for Australians  from US
Shipping for Australians  from US
Two providers that i could recommend  when ti comes to shipping from US to Australia is Qannu and myus.com. Both provide you with US address on registration and handle the shipping process for you to do hassle free online shopping in the US.
MyUS.com
MyUS.com helps shoppers shopping via us websites to shop without borders  by handling the whole shipping process, established since 1997. They are one of the largest leaders today in international package consolidation, serving more than 200,000 customers in over 220 countries.
Click banner above to register with them
QANNU Shipping
Qannu  is a unique delivery service for Aussie bargains which allows you to participate in the biggest retail sale in the world and have exclusive brands delivered right to your doorsteps.
I would suggest have a think about what you would probably need through the course of the year and buy and keep it now while the deals are on, if you end up using even 50 % of the stuff you bought you already got a sweet deal.
Get this free : Black Friday Freebies. Free Textures for You
[ Today we decided to present you bunch of amazing patterns associated with winter and Christmas. They are all fully editable and are presented in .ai format. Feel free to grab your pack of freebies right now. download now  – thanks to http://blog.templatemonster.com/]